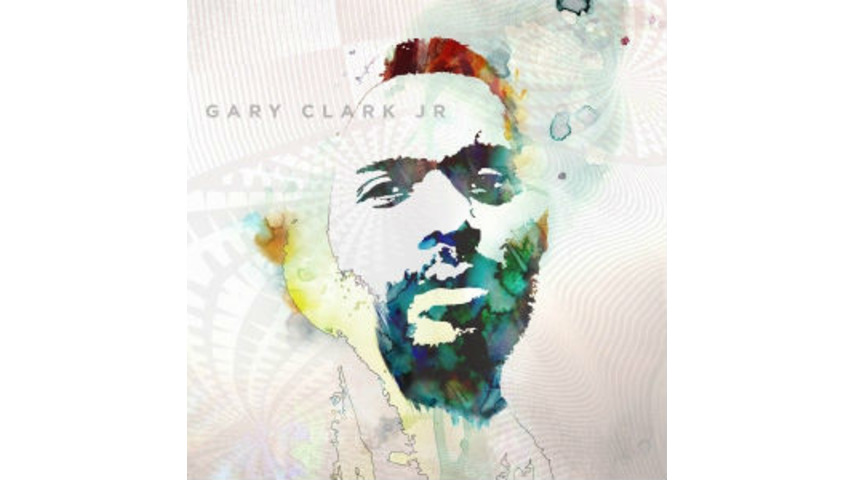 A couple weeks ago I'm driving home and my wife texts me. At an appropriate time I check my phone and it says "google gary clark jr album black and blue." I had no idea what she was talking about. The next day, I did just that and found a trailer for the album
Blak and Blu
by the man himself. As was pointed out, there was no way she could have known that the spelling was off as she heard about this on NPR...yes. Another NPR recommended album. We're really cool.
Please note: become a member of your local NPR station!
Let's get this train back on the rails here. I watched a trailer for the album and I saw a passionate young man playing several different semi-hollow guitars with P-90 pickups and I was floored by what I heard. His growling guitar, his powerful vocals, seeing him make the President dance, and his Hendrix inspired riffage. Yeah, I'll admit it, my wife hit the nail on the head with this one.
EPIPHONE FTW


Over the past year I have been getting into guys that play the blues and Gary Clark Jr, though a bit on the Lenny Kravitz side of personalities, sounds to me like a great one or at least a great blues player. This cat just wails.
This album opens up with "Ain't Messin' Around" and it doesn't let go until the final chords of "Next Door Neighbor Blues" and during that time you'll be taken on a trip for what seems like every one of Gary's mood swings.
The title track, "Blak and Blu" barely has any guitar in it at all. There's even a cover of Jimi's "Third Stone From the Sun," sort of. The biggest issues I have with this record are as follows: the title track didn't feel like an organic part of this album, I would've liked to hear him do the whole Jimi tune, and I cannot listen to this record in the car with my daughter because every few measures I turn up the volume until it's screaming loud in there.
I don't want to make the obvious comparison to Jimi Hendrix, but it's unavoidable. What made Jimi great was his ability to draw upon many sources of inspiration. He'd take it all into his mind and then he'd flush it out of his mind through his hands, but it came out all Jimi Hendrix. This is what Gary Clark Jr does so well. On this album there is straight blues, R&B pop, hard rock, 60's psychedelic rock, and there's even a scratching guitar solo a la Tom Morello, but what makes it great and why he succeeds where Lenny Kravitz failed, is because no matter what mood he was in when the red light came on, it sounds like it's all part of the same album, save the title song.
This is one of the best new albums I've heard in years by one of the best new artists in a very long time. Buy this album and turn it up loud. If your ears aren't ringing when it ends, it was too quiet.
Genre: Bender (But primarily blues)
Year: 2012
Run Time: 66:55
Playlists: I Has A Sad, Modern Rock, Rock
Tracklisting:
1) Ain't Messin' Around
2) When My Train Pulls In
3) Blak and Blu
4) Bright Lights
5) Travis County
6) The Life
7) Glitter Ain't Gold (Jumpin' For Nothin')
8) Numb
9) Please Come Home
10) Things Are Changin'
11) Third Stone From the Sun/If You Love Me Like You Say
12) You Saved Me
13) Next Door Neighbor Blues