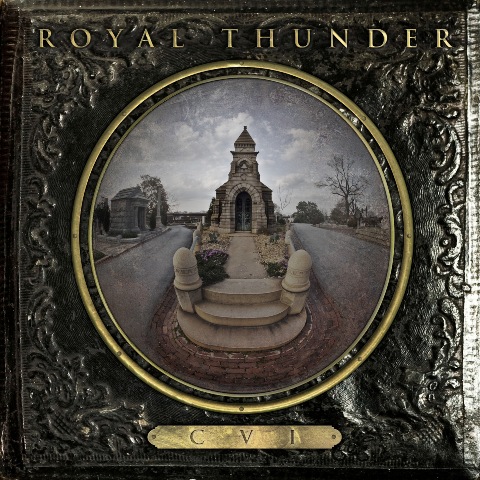 Recently Guitar World did an article on the Atlanta band, Royal Thunder. For some reason this particular article really spoke to me. This was an album that had to be in my library, but for weeks this album languished on an Amazon wishlist.
It was finally purchased and it has arrived. So far, it has received about four or five spins in the car. There were no previews of songs played before this album was purchased. Rarely is this the case. The idea of not knowing is very concerning to me, but as nowadays, music is coming to my house on a much more regular basis, it could be supposed that a stinker here and there might not be such a bad thing.
This band is compared favorably to bands like
Baroness
and this is a very fair comparison. Both bands are some times heavy, sometimes long winded, and very focused on the groove.
Quickly upon the first listen, it becomes readily apparent that there is something different in this band. The singer is female. (Again, I await the day that this is meaningless.) Miny Parsonz not only handles the vocals but she also plays bass. This makes her a very unique individual. How many female bassists can you even name? Then couple that with how many bassists can you name that also sing? Then couple that with how many bassists who sing actually play the bass well? Sorry Tom Araya.
Miny is a very talented woman. The vocals on this album are throaty, soulful, and sometimes screeching. She really molded well to fit the mood of the song at the moment. Her basslines are full of groove and mojo. Her lines are really what hold these songs together. The guitarwork, is quite sparse. By no means is this an indictment. Both players really feed the song more than their own egos.
Like Baroness, they are a groove band more than a metal band, but they tow the line very well. The guitar work is fairly devoid of leads, but full of melody lines. With the bass locked into the drums, the guitars playing emotive melodies, and Miny singing, Royal Thunder have created a very nice formula that could well entertain me for quite awhile to come.
Once again, like Baroness, they have a similar problem. Their songs are monolithic and often a bit repetitive. Many of the songs have a similar sound and tone. The album is a very enjoyable disc, but it's far from perfect. I'm always looking for new music and new bands and I feel that Royal Thunder's best days are ahead of them and their full length debut is definitely a worthy purchase.
Genre: (Prog) Metal
Yeare: 2012
Run Time: 62:39
Track listing:
1) Parsonz Curse
2) Whispering World
3) Shake and Shift
4) No Good
5) Blue
6) Sleeping Witch
7) South of Somewhere
8) Drown
9) Minus
10) Blackwater Vision