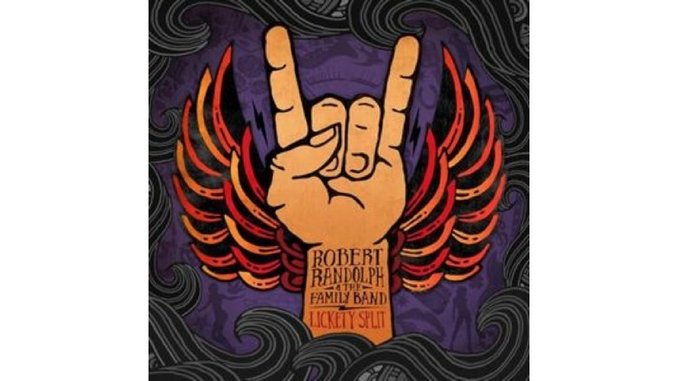 Now this is some exciting stuff to me. Do you recall
The Slide Brothers review from a couple months back?
This would be the man that could be qualified as their mentor. Robert Randolph was the first person to bring the sacred steel guitar outside of the churches and into the public view, but his music is very different than that of the Slide Brothers.
This could quickly turn into five hundred words comparing and contrasting these two albums and it very well shouldn't be, so the last comparison will be whereas The Slide Brothers play bluesy hymns, Robert Randolph and the Family Band play wide open blues influenced rock.
Instead of Robert's slide guitar being the primary instrument, it's one of many instruments, though featured and this album features a great many guitar solos, both by Robert and Brett.
This album is frenetic, incendiary, and a whole lot of fun. As a human being who's not a scientist, but a fan of science, it's very hard to have this act that really doesn't have a easy category. So, it's a slight bit maddening, but spectacular that this music exists because it's so very much unlike anything out there today.
Robert plays his slide guitar on every song, but he never overplays it. In many tracks he accents the music, like BB King and in some tracks he flat out wails on the thing. His singing is about a 7.5 on a scale of 10 in terms of technical ability, but what he lacks in technical ability, he certainly makes up for in enthusiasm and passion. The Family Band, as it were, feels like it was constructed expertly and they really know their role: support Mr. Randolph.
The songs range from full out rockers, to star studded jams, and some very sentimental ballads. ("Welcome Home" was a track that hit very hard for me.) There is literally something on this record that every one can enjoy. Check it out.
For my St. Louis Readers, Robert Randolph and the Family Band will be closing out the
Taste of St. Louis Festival on September 29th @ 7:30pm.
FREE CONCERT!
Year: 2013
Genre: Rock(?)
Tracklisting:
1) Amped Up
2) Born Again
3) Take The Party
5) Brand New Wayo (Feat. Carlos Santana)
6) Lickety Split
7) Blacky Joe (Feat. Carlos Santana)
8) Love Rollercoaster
9) All American
10) Get Ready
11) Welcome Home
12) Good Lovin'