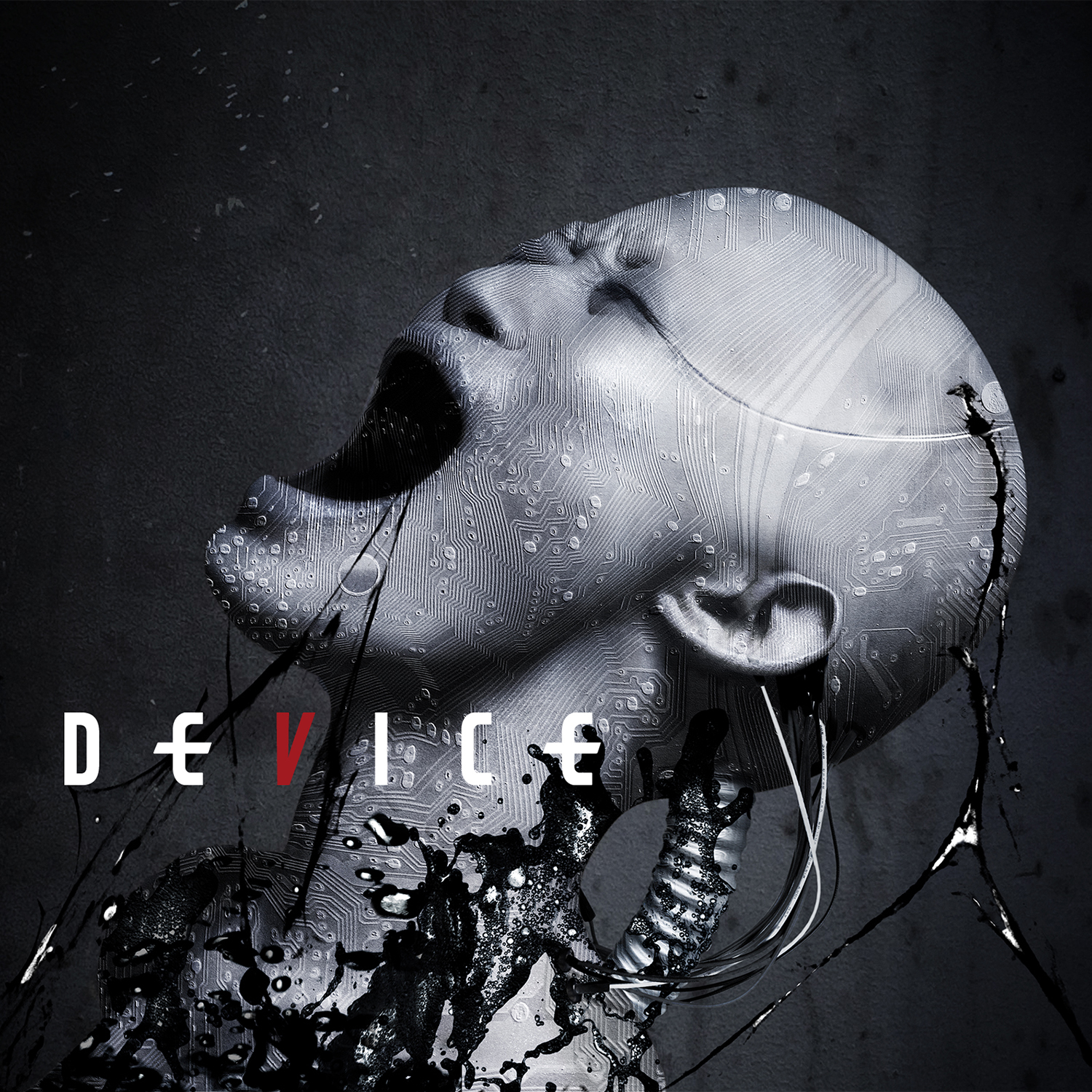 Have you ever seen a video posted on facebook and your first thought is "Woah, this is so good! When is the album coming out?" This is what happened to me when the video for Device's cover of "Close My Eyes Forever" started making the rounds.
Lzzy Hale
plays
Lita on that track and it is awesome.
Now comes the point where your friend and humble narrator has to admit to something. He had no clue that this was a side project of David Draiman. Who even knew that Disturbed was still a thing as late as 2011?
David wanted to do something more industrial, but still metal like NIN (?? His words, not mine) and Ministry and this is the end result.
There is an amazing cast of characters guesting on the record: Serj, Tom Morello, the aforementioned Lzzy Hale, Geezer Butler, M. Shadows, and the incomparable Glenn Hughes.) It's a veritable who's who of heavy music from the old, the new, and the middle school!
Upon first listen about a thousand metaphors sprang to mind about the musical children of former eras because I could not get Disturbed out of my head as this album was playing.
After a bit, no one could like Disturbed
that
much and lo and behold it was the same singer. All of the colorful metaphors went straight into the abyss of hell to be tortured like Sisyphus.
To dense of a simile? OK. I threw them all away because the were no longer apt.
This is the industrialized side project of the Disturbed frontman, but to me it just sounds like Disturbed. The music is fairly bland. The vocals are the same
sine wave
that are heard in every Disturbed song. Up and down and up and down with no real rhyme or reason to it.
If he hadn't said that this album was his industrial project, I can't imagine ever figuring that out. It just sounds like 90's "numetal," but a little over produced.
The best songs on this record are the ones that feature guests the Lita Cover, "Out of Line" with Serj and Geezer, and "Opinion" with Tom Morello. It speaks volumes that the best songs you did are the ones that featured other singers. This man's vocals just paint everything black.
Year: 2013
Genre: Metal
Tracklisting:
1) You Think You Know
2) Penance
3) Vilify
4) Close My Eyes Forever (Feat. Lzzy Hale)
5) Out of Line (Feat. Serj Tankian & Geezer Butler)
6) Hunted
7) Opinion (Feat. Tom Morello)
8) War of Lies
9) Haze (Feat. M. Shadows)
10) Through It All (Feat. Glenn Hughes)