To The Great Monolith I
Years ago, in the before time, my crew would go play songs at a coffee house in Webster Groves, MO.
The name escapes me, but later it became Pony Espresso. Though, by and large, we were not coffee drinkers, there we were most Tuesday Nights.
We often played a "song" called
The Clown Joke
.
We played fast and loose with the word song. It was a fifteen to twenty minute avant garde tour de force telling of a really terrible joke.
Let's be quite clear, there was nothing written to this song excepting more or less, the punch line of the joke. There was never any telling how long it would go on or what we would play on our instruments.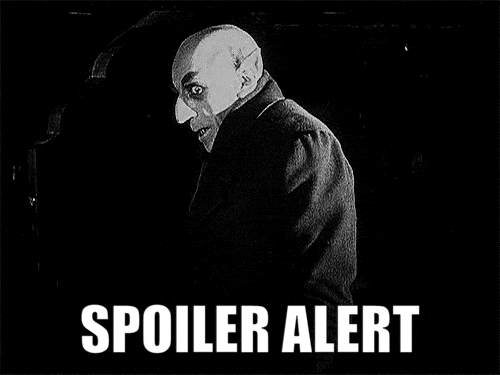 The punch line to the joke was: "Fuck you, clown!"
Death. Void. Terror. is a shadowy group of people that one can only assume is Wu-Tang Clan big.
At least based on the debut album we're talking about now.
They'll be the first to tell you that these tracks are not songs. There's this long description and explanation about what they do.
For me, what they do is get in a room and play.
The two tracks take up about forty minutes. Were this a band like Yes, Rush, or Dark Buddha Rising, it would be considered progressive, but that's not remotely what this is.
If you're looking for a Pink Floyd
Echoes
style experience, you'll be sadly disappointed. There's nary a guitar solo to be spotted. Faint traces of melody are quickly sent out of town on a rail by monolithic black metal guitars.
The vocals are the perfect real world example if you want to show someone who's never seen Harry Potter what the Shrieking Shack probably sounds like.
There's no discernible song structure. It would be hard to convince me that there were even any lyrics written for these experiences.
But this record, from top to bottom gave me chills and kept me riveted to my seat, because what is going to happen next?
Release: 5/4/18
Genre: ???
Label: Iron Bonehead
Bandcamp